NEW! MultiversX Tracker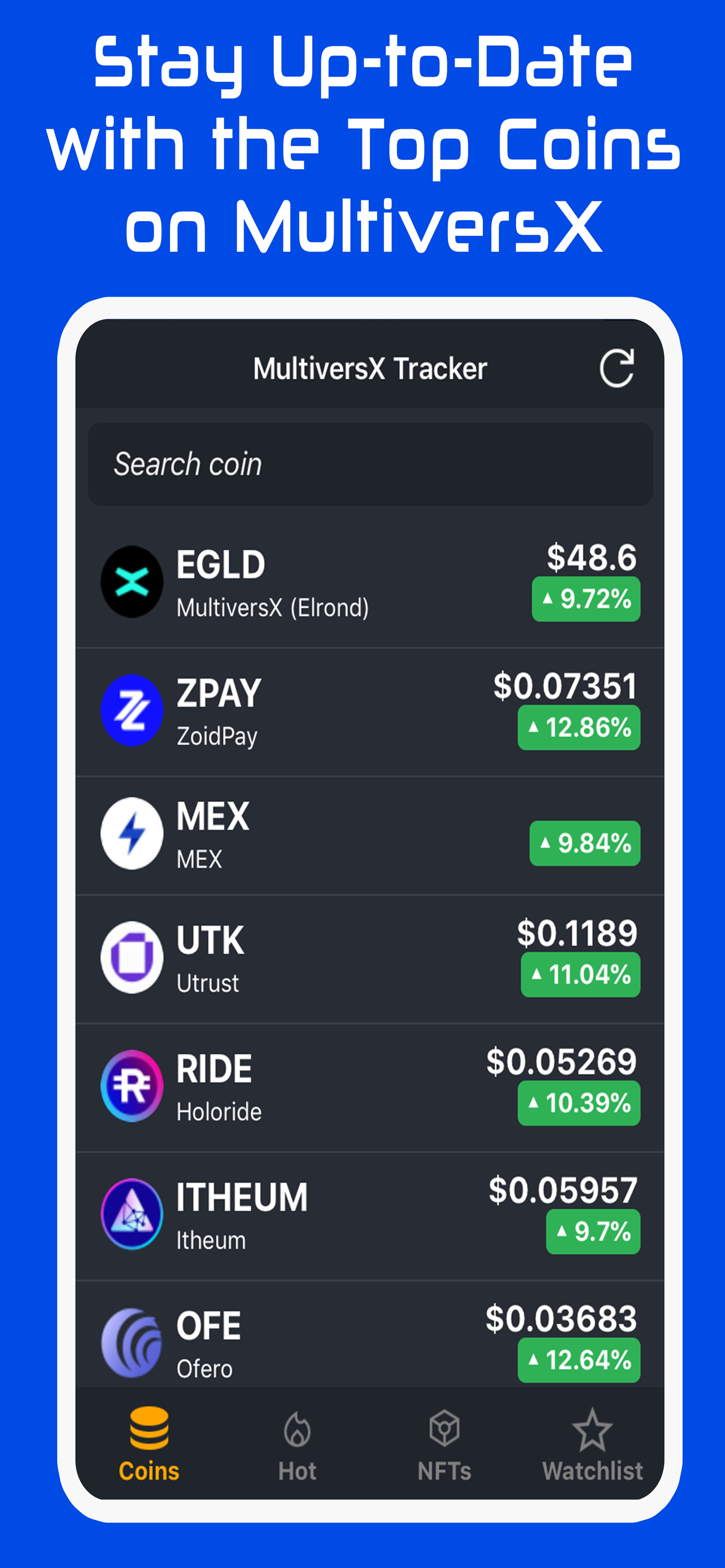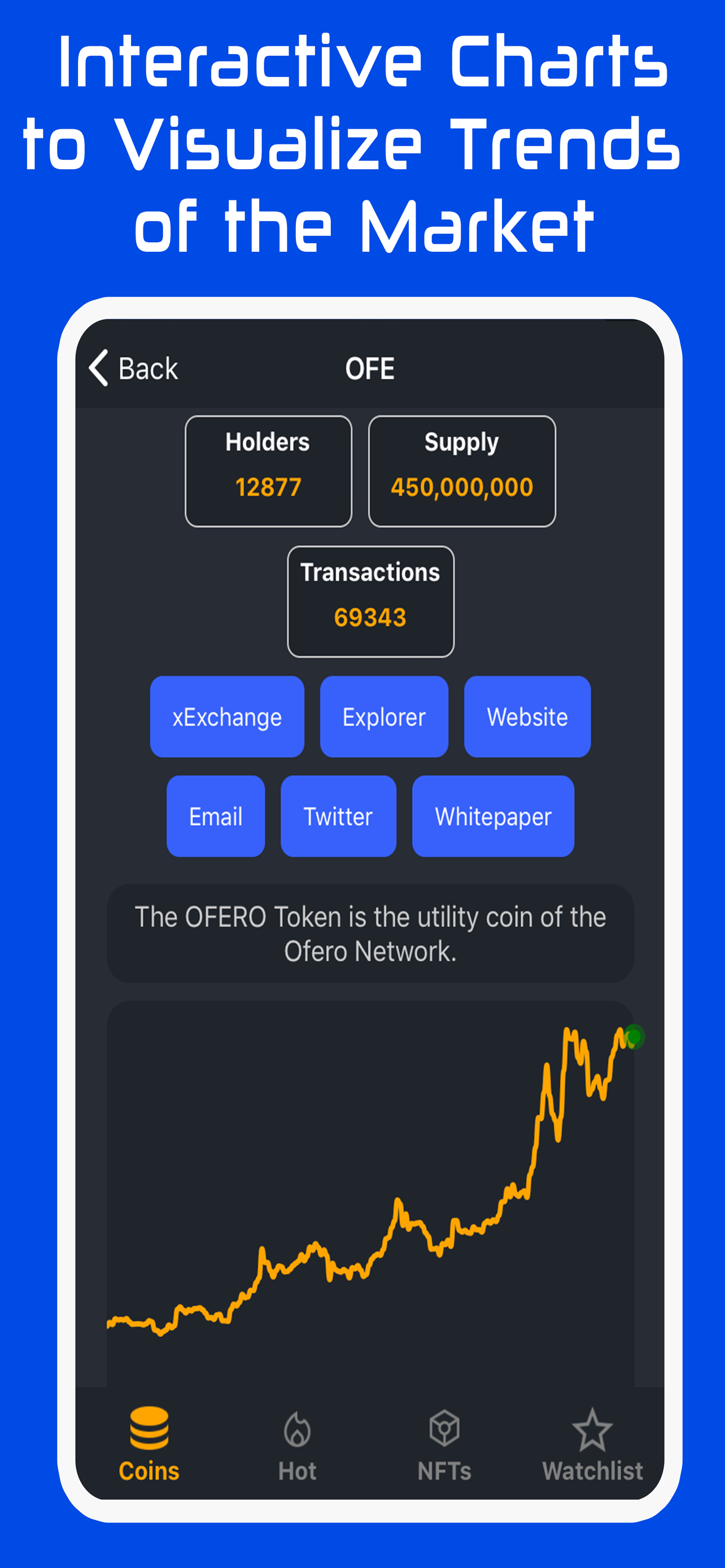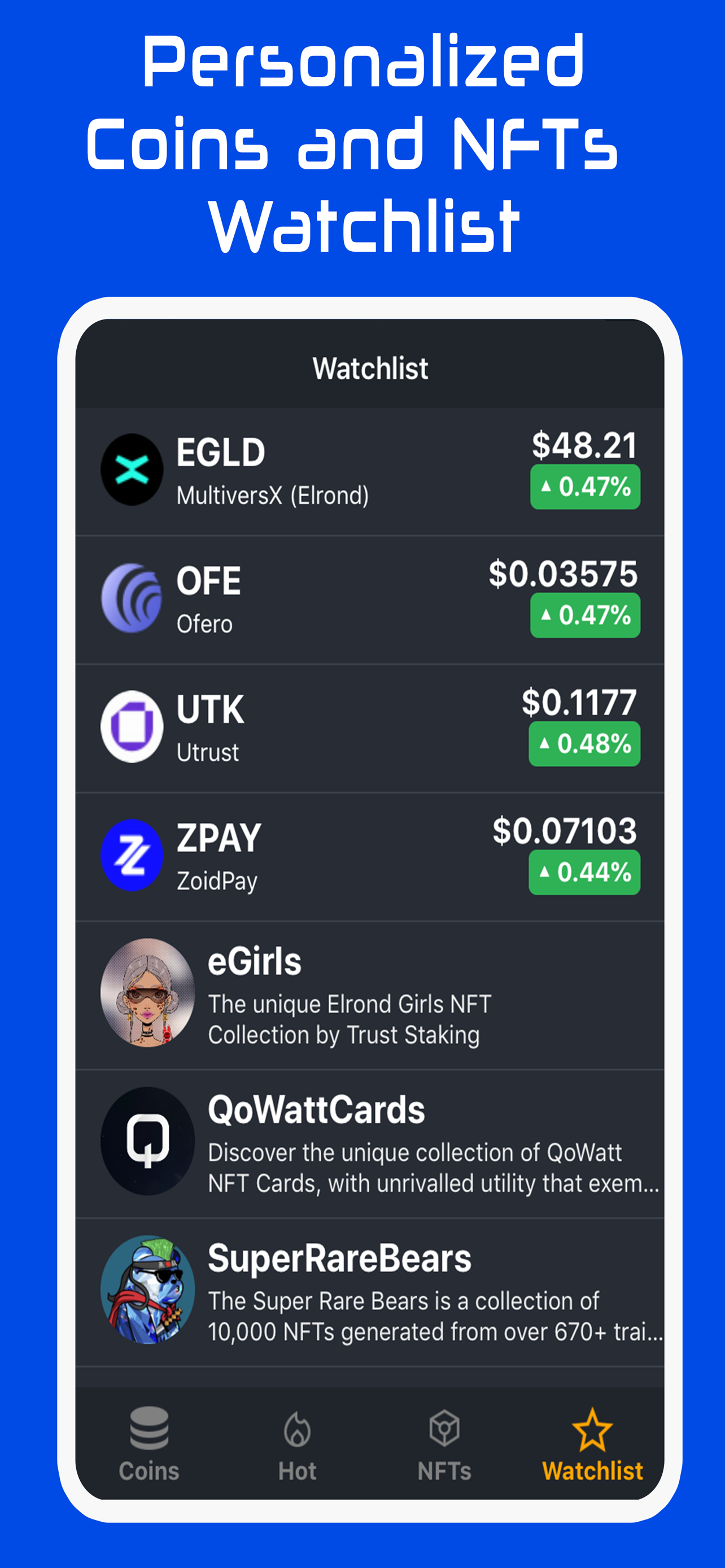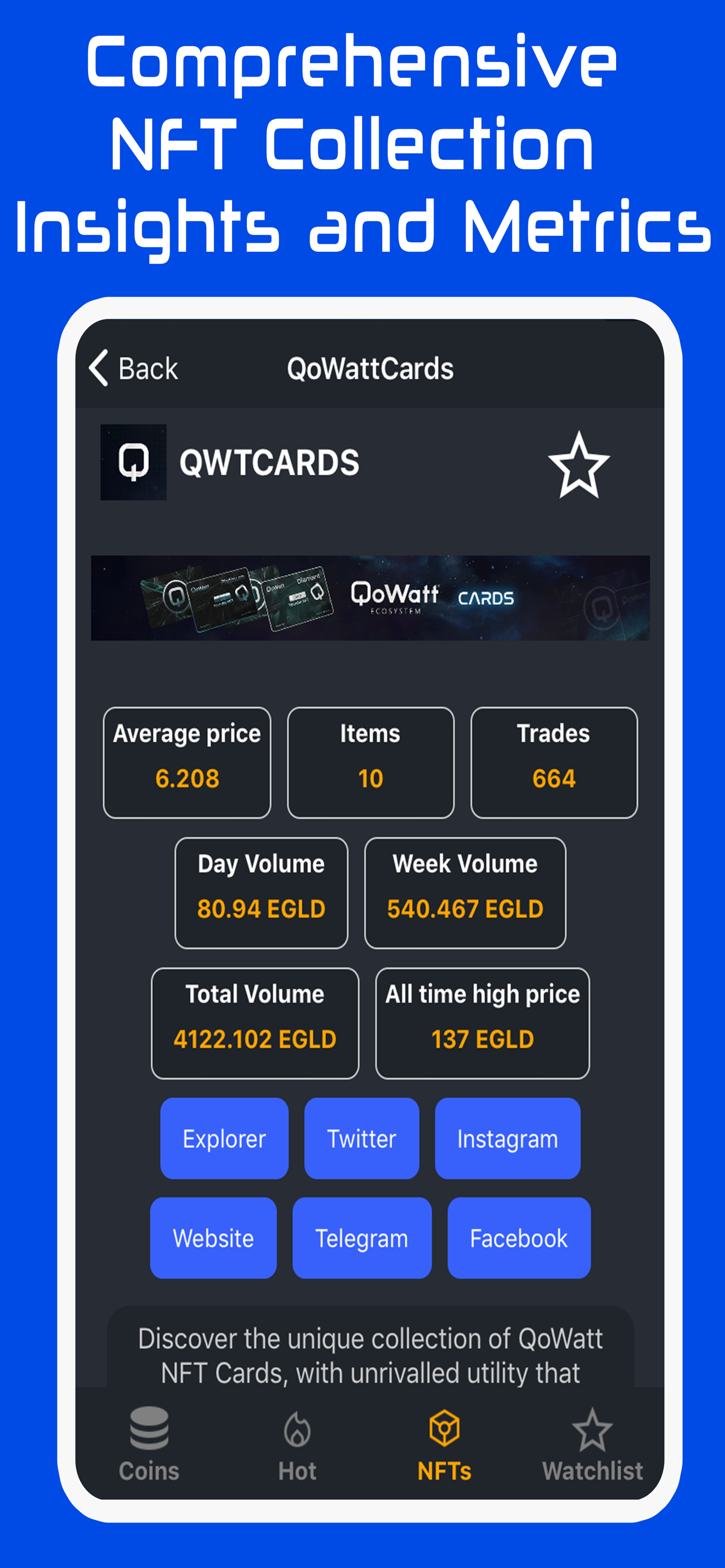 MultiversX Tracker is a mobile app designed to track cryptocurrencies on the MultiversX blockchain. I will help you stay up-to-date on the latest crypto projects on the MuliversX blockchain.

With live prices, detailed charts, and real-time updates, you can easily monitor the performance of the projects on MultiversX like EGLD, Utrust, Zoidpay, MEX, RIDE, Itheum, Ofero, QoWatt, AshSwap, CantinaRoyale, BHNetwork, Protero and many more.

You can also see the change in price for today, as well as over the past week or month. And if you want to learn more about a particular coin, you can check its description, market cap, 24h volume, number of holders, supply, number of transactions, and more.

Our app allows you to easily track the most popular NFTs on MultiversX with all the details you need to make informed decisions.

With our NFT tracker, you can quickly see the average price, number of items in collection, number of trades, day volume, week volume, total volume, all time high price, social links, and market links for each NFT. Plus, you can stay up-to-date on the latest trends and discover new and emerging NFT projects.

You can discover the latest blockchain technology trends from top cryptocurrency media outlets and stay up-to-date on coin stats with our crypto tracker app. Plus, you can add your favorite cryptocurrencies to a personalized watchlist and get real-time updates on their prices and stats.

Another great feature of MultiversX Tracker is its "Hot Cryptocurrencies" section, which shows you the top trending crypto on the MultiversX blockchain. This is a great way to stay informed about new and emerging coins and make sure you're not missing out on any exciting opportunities.

Finally, MultiversX Tracker also provides global crypto stats, so you can check the overall market performance with ease. Our app provides descriptions, charts, and links to each crypto project, so you can learn more about the different coins and tokens that are out there.

So whether you're a casual crypto user or a serious investor, MultiversX Tracker is the perfect app for keeping track of your crypto assets. With professional charts to interpret market data and the ability to analyze your portfolio at a glance, you'll have all the data you need to make informed decisions. And best of all, you'll have access to real-time prices and data in just a few clicks!

Download MultiversX Tracker today and start tracking the crypto coins on the MultiversX blockchain, as well as other top cryptocurrencies and blockchain projects. With our app, you'll have all the information you need to build and manage your crypto portfolio.
Download on the AppStore
Download on the Google Play